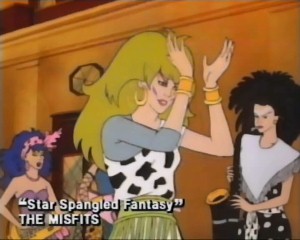 The Presidential Dilemma
---
Synopsis: Jem and the Holograms have been invited to Washington DC to play for the president himself. THis means dismantling Synergy and taking her along, because security measures in Washington block her transmission. The Misfits, wanting their own shot at the spotlight, gatecrash congress (?) and then discover Synergy. Eric has Synergy taken away for testing and the Holograms must get her back before the concert.

While all this is going on, a guy calling himself the Washington Marauder is stealing American national treasures, and his sights are set on the president himself to complete his collection.
Songs: Star Spangled Fantasy (The Misfits), Freedom (Jem and the Holograms), Time Is Running Out (Jem and the Holograms - repeated song)
ADDITIONAL CAPTURES
| | |
| --- | --- |
| The Misfits spy on Synergy | The Holograms get ready for a party with the prez |
| Synergy | Aja |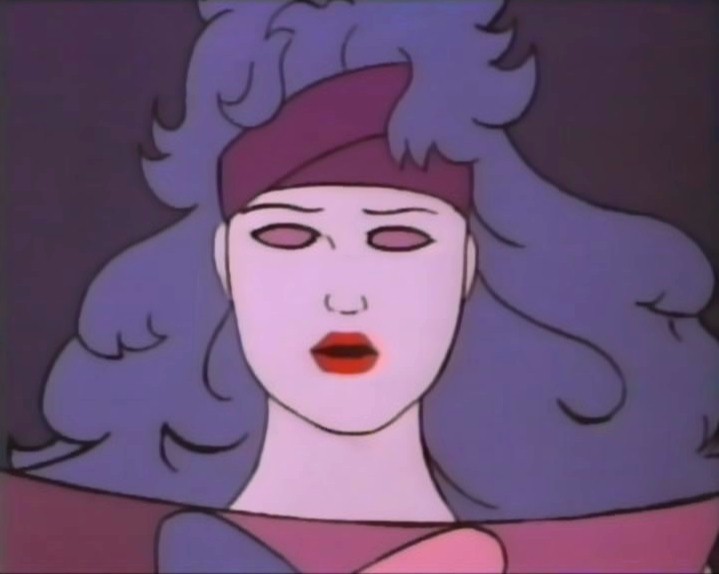 Synergy Desktop Wallpaper!