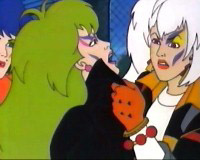 Roxy's Story




<>Chapter One: No More A Child
Chapter Two: Roxy
Chapter Three: Flashback to Philadelphia
Chapter Four: Pizzazz's News
Chapter Five: Back Home
Chapter Six: An Unwanted Visitor
Chapter Seven: Roxy's Dilemma
Chapter Eight: Where Is She?
Chapter Nine: Roxy's Confession
Chapter Ten: A True Friend
Chapter Eleven: I'm Gonna Change


>
(The Misfits and Holograms and other animated Jem characters are copyrighted to Hasbro Inc. All characters who do not appear in Jem episodes are my own creation. This story is copyrighted to E.A Woolley (2001) Image of Roxyscanned from the Winning Is Everything backcard (edited by me) and is copyright Hasbro Inc 1986.