Fushigi Yuugi: The Summoning Spell (Transcript & Soundbyte)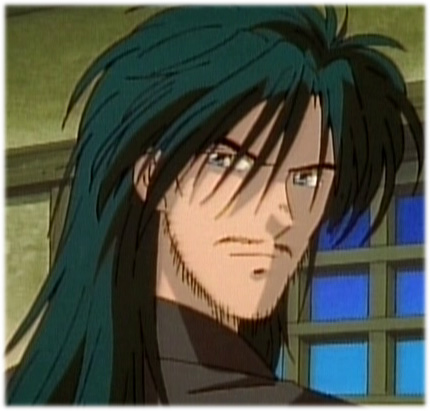 The Summoning of Suzaku
Episode 51
Soundbyte
(transcript)
This is just for all the people who just want to know what the hell she's saying when she summons Suzaku ;)
MIAKA
:Shiguu no ten to shihou no chi
TASUKI
: Nan'ya?!
MIAKA
: futakihouto shin to zen o motte
NAKAGO:
Kore wa...
MIAKA:
Nanpou-shuugo no "Suzaku" onmi ni tsugetamawaku
TASUKI:
Suzaku...shoukan no jumon!
MIAKA:
Ware ima kono kotoba o nasu.
Shichishuku ten yori chi ni genzu wa
onmi o katsugousu shujou no tame no yue
Koko ni oite moromoro no aku o messhi
Sono shinriki de warera o kugosubeshi
NAKAGO:
Sou ka. Ano ko-musume...
MIAKA:
Tada negawaku wa kore o kike
ten yori wa ga moto e
oritachi tamae!!!
---
 Miaka's Spell
 (Kanji - as printed in Eikouden)
四宮の天と四方の地
深き法と信と善を以て
南方守護の「朱雀」御身に告げたまわく
我今是の言を作す
七宿天より地に現ずは
御身を渇仰す衆生の為の故
此に於いての悪を滅し
其の神力で我等を
く
護 すべし
唯願わくは之を聞け
天より我がもとへ
降り立ち給え
(NB: The red "ku" is because I can't get the Kanji to show up on my computer and it isn't in my Kanji dictionary. Bleh. :S)
I also can't show the furigana when typing on this machine. If you listen to the anime, the romaji is correct. However in Eikouden a lot of the kanji does have furigana. Most notably 作す as "nasu" and 言 as kotoba (as opposed to 言葉).
The spell in Eikouden is exactly the same as the one used in the TV series and presumably therefore the Japanese manga edition.
Unfortunately it's impossible to know if it's the same as the spell for Seiryuu, though I imagine (with minor modifications such as touhou instead of nanpou and Seiryuu instead of Suzaku) it probably is...
Also in my soundfile part of Nakago got cut off between the last two segments of the spell. In the anime he does say "sou ka" before "ano ko-musume". You just can't hear it because of my shoddy editing equipment...