Arc One: Just A Dream


JEWEL!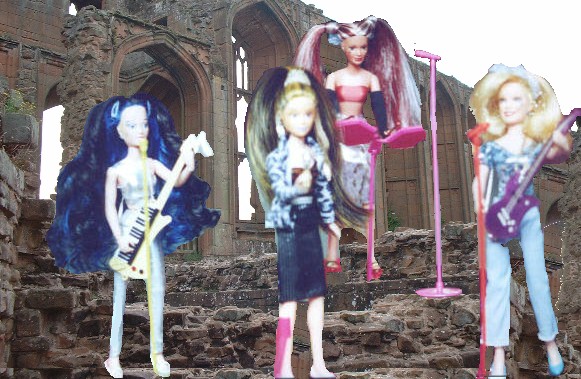 JEWEL!
FAMILY FEUD
It's been a few years since Jetta was last in England. Afraid that her brother's release from prison can only spell trouble for her and her family, she has avoided making the trip across the Atlantic, but when a letter from her friend Laura brings to light the possibility that she has a nephew, her curiosity cannot be kept back. Flying to England with Jewel and Aaron in tow, Jetta makes the acquaintance of Taylor Conway, who claims to be her brother's son, whilst Topaz finds herself losing her heart to Laura's quick-witted son Cameron. However, events in England are not to run smoothly, and when Nancy suddenly disappears, Jetta fears the worst. Determined that her brother must be behind it, she launches a search, afraid that her efforts may already be too late.
For Jeremy holds a grudge...and is not afraid to kill...
Chapter One: Invitation To England
Chapter Two: Exploring London
Chapter Three: Taylor
Chapter Four: A Surprise For Nancy
Chapter Five: Jetta Explains
Chapter Six: To Ruislip
Chapter Seven: Romance
Chapter Eight: The Stranger
Chapter Nine: Kidnap!
Chapter Ten: The Aftermath
Chapter Eleven: Bad Blood
Chapter Twelve: An Unlikely Hero
Chapter Thirteen: A Family For Taylor



DISCLAIMER: PLEASE NOTE
Copper, Nancy, Sylva, Anna, Blade, Raesha, Sirena, Topaz, Aaron, Sophie, Justin, Elliot, Rosita, Luis and any other characters in this fiction which do not appear in the animated Jem series are copyrighted to me (E.A Woolley) as of January 2002 <unless otherwise specified> and are not to be reproduced without permission ANYWHERE. Jetta, Pizzazz, Stormer, Roxy, Raya and all other original Jem characters are the copyright of Hasbro Inc, Sunbow, Christy Marx and the other writers of the Jem series. The future world of Pizzazz, Raya, Jetta, Roxy, Stormer, Clash, Synergy, the fate of Jem and her memorial are all copyrighted to me. The future world of Kimber and Shana is copyrighted jointly to myself and Gemma Dawn.
The concept of 'Jewel' is entirely my own, and any apparent link with any fictional or actual person or persons of this name is entirely coincidental. Equally the characters in this fiction are not based on any real life individual.
The concept behind the future world of Danse, Aja and Craig, the idea behind Jerrica's futureworld and the split of the Holograms is copyrighted to Gemma Dawn, whose Teenangel Outsiders fiction is directly twinned with Just a Dream. The character Sammi and any of the other Teenangel Outsider characters mentioned in this fiction are entirely copyright to Gemma Dawn and appear here only with her permission.
Pay her page a visit!
The concept of RayzaBlade is copyrighted to my sister Elena...^_^ (Yeah, blame her!)