Arc Five: Burning Ambitions

JEWEL!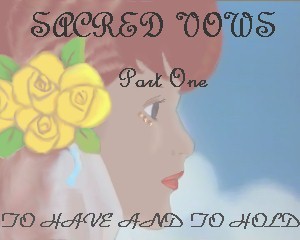 Copper and Aaron have finally set a date to tie the knot after the trauma and chaos of the previous few months, and at last it begins to feel like a reality for both bride and groom. But, in traditional Jewel style, the path is never smooth. As the invitations go out, Cynthia decides to interfere in Topaz's love life in the hopes of a happy ending for the singer's little girl, and, worse still, someone breaks into the Starlight Mansion and slashes Copper's beautiful wedding dress. Distraught, Copper begins to wonder if her wedding day is cursed.
Meanwhile, Stefana is having a hard time dealing with the finality of Aaron's wedding date. Her life is spiralling out of control, and under the influence of amphetamine she finds herself causing a terrible accident - to the one person who has always stuck by her. Frightened and alone, she flees Diablo, taking refuge at Aaron's apartment. But events at home still prey on her mind - has she really taken things too far this time?

Readers Please Note:
This story involves issues of drug abuse and other issues which might upset some readers.

Prologue: Steffi's Vice
Chapter One: The Bride To Be
Chapter Two: A Little Piece Of Hell
Chapter Three: Jewel
Chapter Four: Shopping Trip
Chapter Five: Copper's Dress
Chapter Six: A Devil Strikes
Chapter Seven: Gaynor To The Rescue
Chapter Eight: A Shock For Marissa
Chapter Nine: Wedding Plans
Chapter Ten: A Blow For Steffi
Chapter Eleven: Logan
Chapter Twelve: The Final Straw


DISCLAIMER: PLEASE NOTE
Copper, Nancy, Sylva, Anna, Blade, Raesha, Sirena, Topaz, Aaron, Sophie, Justin, Elliot, Rosita, Luis and any other characters in this fiction which do not appear in the animated Jem series are copyrighted to me (E.A Woolley) as of January 2002 <unless otherwise specified> and are not to be reproduced without permission ANYWHERE. Jetta, Pizzazz, Stormer, Roxy, Raya and all other original Jem characters are the copyright of Hasbro Inc, Sunbow, Christy Marx and the other writers of the Jem series. The future world of Pizzazz, Raya, Jetta, Roxy, Stormer, Clash, Synergy, the fate of Jem and her memorial are all copyrighted to me. The future world of Kimber and Shana is copyrighted jointly to myself and Gemma Dawn.
The concept of 'Jewel' is entirely my own, and any apparent link with any fictional or actual person or persons of this name is entirely coincidental. Equally the characters in this fiction are not based on any real life individual.
The concept behind the future world of Danse, Aja and Craig, the idea behind Jerrica's futureworld and the split of the Holograms is copyrighted to Gemma Dawn, whose Teenangel Outsiders fiction is directly twinned with Just a Dream. The character Sammi and any of the other Teenangel Outsider characters mentioned in this fiction are entirely copyright to Gemma Dawn and appear here only with her permission.
Pay her page a visit!