Jewelfic Art
This page is special - it's for artwork people have donate of Jewel characters. This of course is aside from Sally's wonderful biography pictures for Jewel and Sirena, which you can see if you check out each girl's character biography page, hehe :D
This page is for other Jewel inspired art that has been sent my way. I'm no artist myself, and I can't render my characters in decent pictorial form at all, so it's SO nice having people with talent who can visualise my girls and produce stunning pictures of them!!
The following pictures were made and donated by Olga :) Thanks, Olga, they're stunning!!
(More of Olga's great artwork can be seen in Diablo's Character Biographies!)
JEWEL
| | |
| --- | --- |
| Copper | Topaz |
| Nancy (Goldie) | Sylva |
OTHER CHARACTERS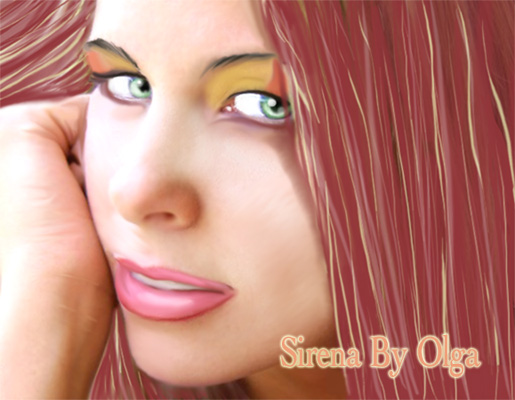 Sirena
JEWEL WINAMPS
Courtesy of GemmaDawn, you can now download winamp skins of Jewel characters! *hugs Gemma*
Credit also goes to Sally Wright for allowing the use of her artwork on the skins. Thanks Sal!

SYLVA WINAMP
(369KB)



GARNET WINAMP
(567 KB)