Jewelfic Dollz
Dollz For Adoption
The following Dollz are Jewels World Doll adoptions. Please adopt as many as you like but be sure to link back to Jewel's World.
The characters and images are copyrighted to me...please do not use them as anything other than plain Jewelfic doll adoptions. Please save the images to your own pc by using right click: Save target as (or Save Image As for Netscape users).

SYLVA




TOPAZ


NANCY


COPPER


GARNET




ZOE


SIRENA


SYNERGY/CYNTHIA
ANIMATED DOLL


STEFANA


MARISSA




MADELEINE


HOLLIE



GAYNOR


FARAH


LATISHA



OTHER DOLLZ (NOT FOR ADOPTION!)
These are some of the other dollz I have made for Jewel's World.. Please do not take them :)
TEENANGELS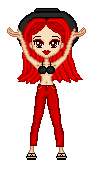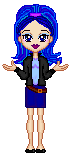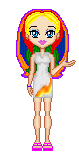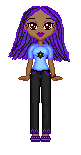 From L-R: Rose, Jade, Sammi, Opel, Amber, Violetfrom Gemma Dawn's Teenangel Outsider's fiction - Jewel's friends and rivals across the sea!! I made these dollz for Gemma, since she had been so good to make Jewel dollz for me! :D

Jesta, the Teenangels' Rival :D
I'd like to thank
Josie's Dollz
and
Angychan
for the use of bases at Jewel's World.