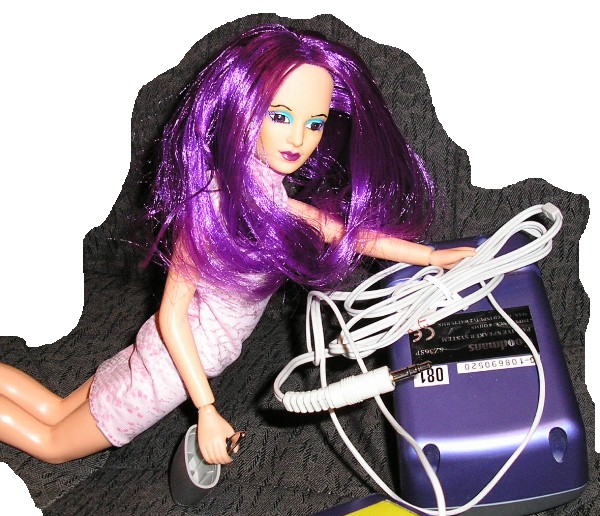 Archive One, Part One



Almost thirty years ago, when Jem and the Holograms were at their peak in Los Angeles, Synergy was the centre of their musical universe. Abandoned and left to rot after misunderstandings rent the Hologram in two, Synergy has recreated herself as Cynthia, sometime lighting assistant to rock act Jewel, and her secret is buried deep within the bowels of Starlight Mansion.
But Cynthia's ties to Starlight Music and the people she once called family are more deeply rooted inside of her than even she realises, and when a sudden tragedy tears the Los Angeles music scene to pieces, Synergy too is caught up in the wave of chaos.
After all, she was the brainchild of genius Emmet Benton.
But can Synergy exist now that her reason for being has been ripped away?

This story is directly connected with events in Gemma Dawn's story "Behind Enemy Lines", so, for the inside scoop on the Holograms, Rio and the Teenangel Outsiders in all this, trot on over to her Teenangel Outsider Website.

Readers Please Note:
The events and issues in this story arc might well distress some readers due to their theme rather than their nature. It is a concept that Gemma and I discussed in great detail before deciding to go for the plunge and do it wholesale. That being said, we realise that there are *some* Jem fans out there who will probably not like it one bit. So, for this reason I want to stress that this story arc is simply our interpretation of a possible Jem futureworld, and more, the events in it are not meant to cause upset to any fellow Jem fans - so please, no unpleasant emails!!