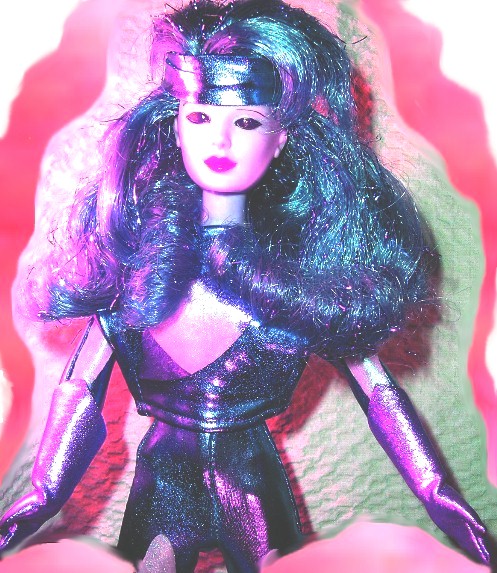 Archive One, Part Two



Pizzazz, papers and the FBI.
Everyone in Los Angeles is in search of the mysterious "Synergy" machine that apparently helped Jerrica to her spotlight as Jem so many years ago. Yet, in the basement of Starlight Mansion, Jewel are struggling to come to terms with the fact that Synergy might yet be lost to them forever. The wild ambitions of one musical newcomer are thrown in the shade by the crisis of how to convince Synergy that her existance need not be over, and that people still need her. But even if she can be pulled out of her self-induced stupor, can she ever be the same Synergy again?
Meanwhile, in the Federal Offices, pressure on Alex is mounting. Keeping Cynthia's secret has pitted him against his job, his badge, his partner and his department. Can he really maintain his silence about the world's most unique computer system?

Readers Please Note:
The events and issues in this story arc might well distress some readers due to their theme rather than their nature. It is a concept that Gemma and I discussed in great detail before deciding to go for the plunge and do it wholesale. That being said, we realise that there are *some* Jem fans out there who will probably not like it one bit. So, for this reason I want to stress that this story arc is simply our interpretation of a possible Jem futureworld, and more, the events in it are not meant to cause upset to any fellow Jem fans - so please, no unpleasant emails!