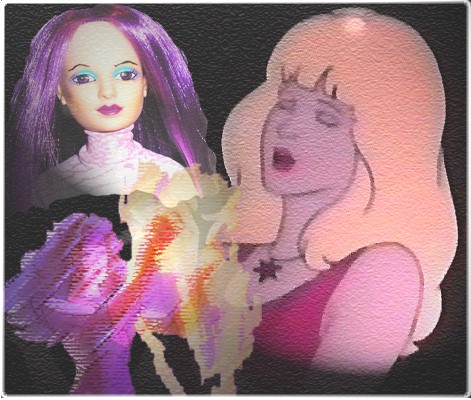 Archive One, Part Three



The smoke has cleared, and Cynthia's smokescreen has begun to take effect. But even as the FBI begin to pull their noses out of Starlight affairs, a new enemy is poised on the horizon to take their place. Darren McMillan is a ruthless journalist for one of Los Angeles' most infamous newspapers, and with the help of a curious and greedy Rory Llewelyn, he has his sights set on finding the computer - and with it, the scoop of the century. Unwittingly, Stefana has walked right into a trap...and as Darren closes his net around her, it seems like Cynthia's secret can't possibly stay buried much longer.
Meantime, more sinister things are afoot across Los Angeles. After the wrecking of the studio, Sylva's car is stolen and driven into a derelict building across town. Police can find no witnesses, no forensic evidence and nothing to suggest a crime was ever committed, leaving the Jewel girls looking for suspects. With the wild claims of one Teenangel girl that Synergy rightfully belongs to her mother and her friends, Jewel begin to wonder if friends are starting to turn into enemies.
But even when things seem to be looking bleak, Cynthia finds she has an ally in the most unlikely of people...is it enough to fool Los Angeles forever this time?
And just how high has the cost of staying safe really been?

Readers Please Note:
The events and issues in this story arc might well distress some readers due to their theme rather than their nature. It is a concept that Gemma and I discussed in great detail before deciding to go for the plunge and do it wholesale. That being said, we realise that there are *some* Jem fans out there who will probably not like it one bit. So, for this reason I want to stress that this story arc is simply our interpretation of a possible Jem futureworld, and more, the events in it are not meant to cause upset to any fellow Jem fans - so please, no unpleasant emails!