MADELEINE DACOURT
(Picture courtesy of Olga)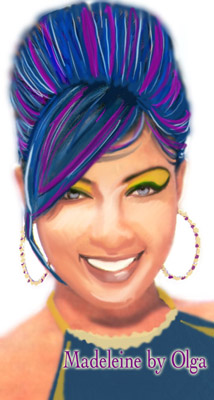 Name: Madeleine Dacourt
Date Of Birth: May 22nd, 1990
Starsign: Gemini

Madeleine is Diablo's singer and became wound up in the group's set-up through her relationship and then friendship with frontman Luca back in college. Madeleine is not a musician in the same sense as the others are, for she plays no musical instrument, however she has a strong and powerful voice which the group often put to it's best advantage.

Madeleine is a strong, centred and fairly calm character, with one particular bugbear in life - Luca's sister Stefana. It was due to Stefana's problems at home that Luca initially broke off his relationship with Madeleine, a fact that left the singer unconsciously resentful towards Stefana. Stefana's bad behaviour also tries Madeleine's patience, and on more than one occasion she asks Luca why he brought his sister into the band in the first place. Despite this, it is Madeleine who intervenes when Stefana's life seems to be in jeopardy.

Madeleine has strong friendships with Clay and Luca and considers Marissa almost like a kid sister. Though she lacks musical ability, she does not lack in intelligence or drive, and she is a very hard-working member of the band.

Madeleine's family hail originally from Martinique, and though she speaks with no accent, Madeleine is fluent in both French and English. She is the niece of fashion designer Regine Cesare, a fact which often comes in very handy when Diablo are needing new outfits, for Regine is always happy and willing to work for her niece's group and help them come up with exactly the right look for whatever show it is they are doing. Madeleine's mother is quite traditional, and, though she doesn't have any real problem with her daughter's choice of career, it's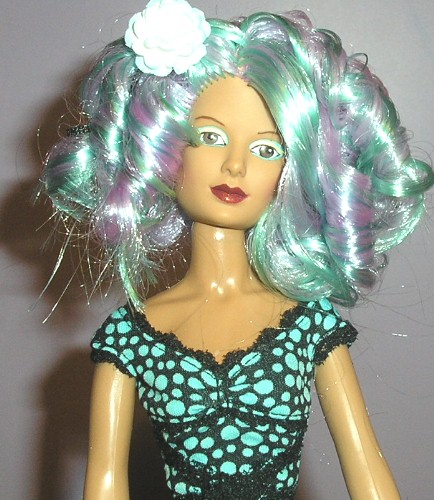 safe to say that she doesn't understand it all that well. Madeleine has an older sister, Anne-Marie, who is married with several children, and Mrs Dacourt has dropped hints in her other child's direction that it wouldn't hurt for her to follow the same path. However, Madeleine has her own particular reasons for ignoring this advice, and has long since accepted what direction her life is headed.

Madeleine is a career girl, with no secret admirers, romances or guys she is interested in. In some ways she has never forgotten the break-up with Luca, and though she has never told him so, she still harbours some secret affection for him. Despite this, she has no grudges against either him or Sirena for their budding relationship. Maddy is a fairly straight forward character, but she likes to keep her private life private, and her deepest secrets are only ever confided in her aunt, whom she has a close bond with. Though Stefana believes Madeleine has a crush on Riot, the truth is that the singer only wants to learn the quickest and best ways to success in the music industry, and believes in their management's advice. Madeleine also has no time for rivalries with Jewel - her focus is on Diablo and Diablo's success, but not in the same way as Stefana's.

Madeleine the doll was made from a battered and half bald Shana doll. She has been rerooted with blue/green mixed hair and purple hair from a donor MLP tail to add to what was remaining of her original hair. Her hair has since been permed. Shana's original makeup has been stripped and she has been entirely repainted from scratch to represent the Diablo singer. Maddy's outfit (and flower!) is Barbie -from the Fashion Fever line - but somehow it inspired me to sit down and make Maddy, because it just made me think of her character!